Film
Casper
Joe Nipote was handpicked by Steven Spielberg to play "Uncle Stretch" leader of the "Ghostly Trio" in Universal/Amblin's animated feature, "Casper." Joe followed the feature by bringing his ghostly character to the animated series on the Fox network.
Soul's Midnight
Joe plays Father Dominic, the local priest who's been under Simon's rule for over 40 years. Simon, played by Armand Assante, finally turns on Father Dominic and makes him a permanent slave. However, his life as a vampire is cut short in a very dramatic way.
Back by Midnight
In "Back By Midnight," Joe plays "Ears," the greatest safecracker out there. Joe endures 3 hours of makeup everyday to wear those oversized ears, and on a set with many comic's, including the director, you can imagine the teasing that came his way. The film stars Rodney Dangerfield as "Jake", the prison warden. Jake lets Ears and three other inmates out to rob a department store, owned by Randy Quaid (Eli, who coincidentally also owns the prison), to give the prison a fresh new look. Together the inmates and Jake work out the heist and must be Back By Midnight or get caught by the other prison guards. The film was directed by Harry Basil and written by Rodney Dangerfield and Harry Basil.
It was Rodney's last film before he left us.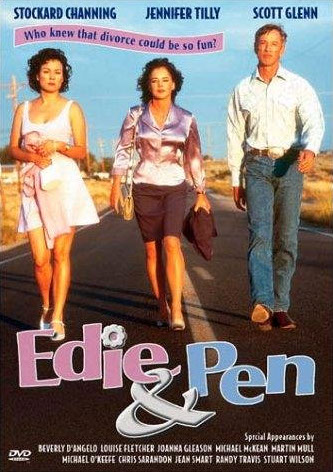 Edie & Pen
Joe played the all knowing, advice giving Socrates....
Meatball's II was Joe Nipote's first big role in a movie, where he played a loveable, but not so smart camp counselor and boxer, "Boomer."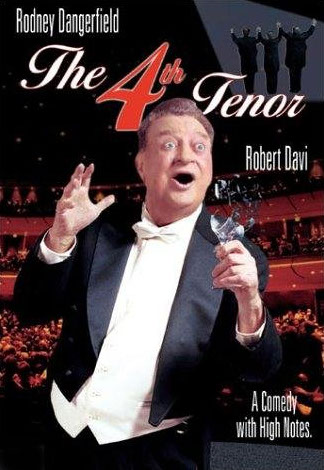 The 4th Tenor
In the comedy, The Fourth Tenor, Joe plays Salvatore, an Italian Policeman who tries to get Rodney Dangerfield to the Church on time so he can marry his true love before she marries Marcello, the towns richest and most hated man.
JOE NIPOTE in RADIOACTIVE DREAMS
Joe Nipote in Radioactive Dreams is a 1985 post-apocalyptic science fiction-comedy film. The film was directed by Albert Pyun, and stars George Kennedy, Michael Dudikoff, Don Murray, and Lisa Blount. The two main characters are named after a combination of noir detective fiction icons, Philip Marlowe, Raymond Chandler and Mike Hammer.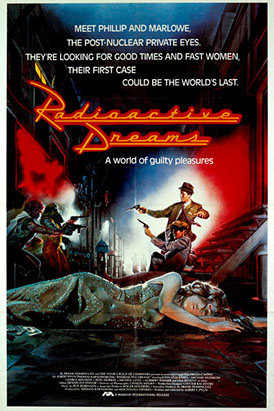 RADIOACTIVE
DREAMS
Check out Joe's Acting Reel

View more movies on IMDB
Originally from Southfield, Michigan, Joe Nipote began his stand-up career in 1980. From headlining comedy clubs across the country, Joe became a favorite opening act for many headliners in Vegas, Reno, Tahoe, and Atlantic City for such artists as Tina Turner, Captain & Tenille, The O'Jays, Dwight Yokum, Judy Collins, Barbara Mandrell, Robert Goulet, Frankie Avalon, Ben Vereen and many, many more. Joe went on to host WRIF in the morning for a year in 1987. His hunger for stand-up and acting drove him out of the radio booth and back out to LA where he quickly landed the co-starring role on the Paramount series "Viper" in which he played, "Franklin 'Frankie' Xavier Waters" for all four and a half seasons. Joe went on to star in the movies, "Casper", "Soul's Midnight", "The Fourth Tenor" & "Back by Midnight" (Rodney Dangerfield's last 2 movies) and of course "Meatballs II" in which he starred as "Boomer". Joe just recently starred in "HBO's Curb Your Enthusiasm" & Disney's "Zack & Cody, The Suite Life On Deck". Joe recently Guest-Starred on DIRECTV's new Drama, KINGDOM, and his new children's book, Eggy Yolk And The Dirty Rotten Dozen™ is out and available at www.EggyYolk.com. Joe continues to act as well as produce his own Comedy Concerts for private and Non-Profits. (See comedySLAM™ page for more info.)
Autographs
Viper fan page
Joe's Famous Friends
Movie Titles
TV
Speaking
SIGN UP FOR THE MAILING LIST!

Get events, updates, news and more.