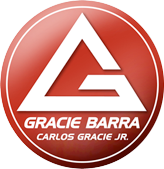 It's not often you meet someone so young and so genuine today who is kind, gentle and respectful who's also a Black Belt in Brazilian jiu-jitsu and touches you in a way that leaves you smiling and inspired! Alberto Crane is just that individual. From the moment you meet this husband, father, teacher, business owner and MMA fighter, you can instantly sense that Alberto embodies all the necessary values and integrity that any parent would be proud and happy to instill in their children whether you have boy or girl. The atmosphere in his schools are overwhelmingly inviting and serene to all new students and there not a hint of ego, intimidation or superiority from him, his teachers or students that you usually find in most weight rooms or second class gyms in your community. That's because Alberto truly cares and believes in the discipline of the MARTIAL ART and what it can do not only for your health, but for your soul & mind no matter what age you are. If you compared his education & credentials in the MMA field to any other working professional, then Alberto has easily earned a "PHD" in Brazilian Jiu-Jitsui, earning his BLACK BELT from renowned Jiu-Jitsui MASTER VINICUIUS "DRACULINO" MAGALHAES! That education IN BRAZIL with Draculino allowed Alberto to become one of the greatestMMA fighters in the world. But Alberto didn't stop there- he went on to win a BRONZE, SILVER AND IN 2002 GOLD MEDAL! After turning professional, Alberto went on to become the King of the Cage's LIGHTWEIGHT CHAMPION!
Now Alberto strives to become the best fighter possible and he dedicates his life to pass on all his knowledge and skills to those who are eager and excited to learn the power of Martial Art.
I encourage EVERYONE to go just once and experience a class for FREE in one of Alberto Crane's school's. Quite simply, it will change your life!
Please click on the links below to learn more about Alberto, his school and his philosophy!
http://www.graciebarraburbank.com/
Originally from Southfield, Michigan, Joe Nipote began his stand-up career in 1980. From headlining comedy clubs across the country, Joe became a favorite opening act for many headliners in Vegas, Reno, Tahoe, and Atlantic City for such artists as Tina Turner, Captain & Tenille, The O'Jays, Dwight Yokum, Judy Collins, Barbara Mandrell, Robert Goulet, Frankie Avalon, Ben Vereen and many, many more. Joe went on to host WRIF in the morning for a year in 1987. His hunger for stand-up and acting drove him out of the radio booth and back out to LA where he quickly landed the co-starring role on the Paramount series "Viper" in which he played, "Franklin 'Frankie' Xavier Waters" for all four and a half seasons. Joe went on to star in the movies, "Casper", "Soul's Midnight", "The Fourth Tenor" & "Back by Midnight" (Rodney Dangerfield's last 2 movies) and of course "Meatballs II" in which he starred as "Boomer". Joe just recently starred in "HBO's Curb Your Enthusiasm" & Disney's "Zack & Cody, The Suite Life On Deck". Joe recently Guest-Starred on DIRECTV's new Drama, KINGDOM, and his new children's book, Eggy Yolk And The Dirty Rotten Dozen™ is out and available at www.EggyYolk.com. Joe continues to act as well as produce his own Comedy Concerts for private and Non-Profits. (See comedySLAM™ page for more info.)
Autographs
Viper fan page
Joe's Famous Friends
Movie Titles
TV
Speaking
SIGN UP FOR THE MAILING LIST!

Get events, updates, news and more.