Watch Radio Legend Rick Dees talk Eggy Yolk™ on Good Day LA with Steve Edwards! Join Joe Nipote and Get your FREE Miracle Band
JOE NIPOTE RECENTLY APPEARED ON THE VERY POPULAR WEB-SHOW, "ABSOLUTELY JASON STUART" TO PROMOTE HIS NEW CHILDREN'S BOOK, "EGGY YOLK™ AND THE DIRTY ROTTEN DOZEN(C) PUBLISHED BY DEES ENTERTAINMENT WHO HOPES THIS BRING THIS HYSTERICAL BOOK AND ALL IT'S CHARACTERS INTO AN ANIMATED SERIES FOR TELEVISION!
"Joe recently attended the CASA event for Court Appointed Special Advocates and ran into old friends Jay Leno & LA weatherman Fritz Coleman."
Joe was recently asked to speak at California Baptist University's Theater Department to share his experience and knowledge of acting and building a career in Show Business.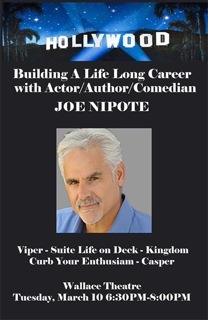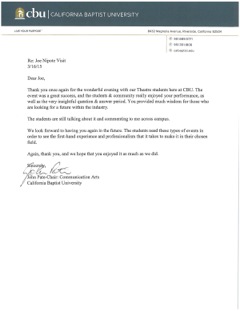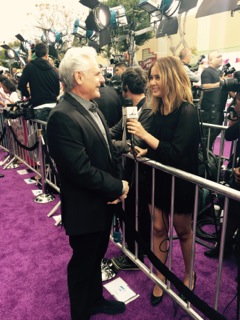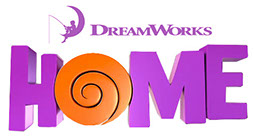 RED CARPET FOR PREMIER OF HOME MOVIE.....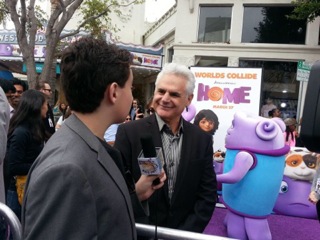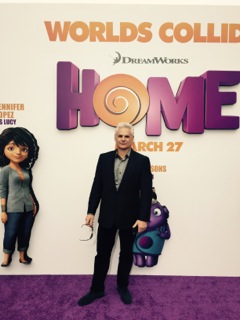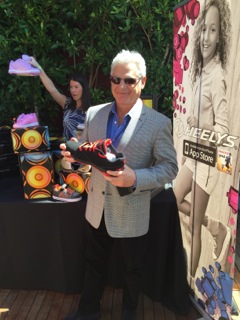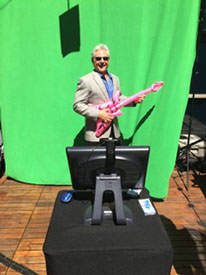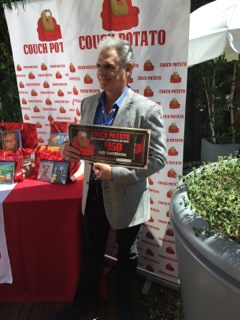 At the 2015 PRE-PARTY for KIDS CHOICE AWARDS
CRAIG SHOEMAKER'S PODCAST HEARD RIGHT NOW
Originally from Southfield, Michigan, Joe Nipote began his stand-up career in 1980. From headlining comedy clubs across the country, Joe became a favorite opening act for many headliners in Vegas, Reno, Tahoe, and Atlantic City for such artists as Tina Turner, Captain & Tenille, The O'Jays, Dwight Yokum, Judy Collins, Barbara Mandrell, Robert Goulet, Frankie Avalon, Ben Vereen and many, many more. Joe went on to host WRIF in the morning for a year in 1987. His hunger for stand-up and acting drove him out of the radio booth and back out to LA where he quickly landed the co-starring role on the Paramount series "Viper" in which he played, "Franklin 'Frankie' Xavier Waters" for all four and a half seasons. Joe went on to star in the movies, "Casper", "Soul's Midnight", "The Fourth Tenor" & "Back by Midnight" (Rodney Dangerfield's last 2 movies) and of course "Meatballs II" in which he starred as "Boomer". Joe just recently starred in "HBO's Curb Your Enthusiasm" & Disney's "Zack & Cody, The Suite Life On Deck". Joe recently Guest-Starred on DIRECTV's new Drama, KINGDOM, and his new children's book, Eggy Yolk And The Dirty Rotten Dozen™ is out and available at www.EggyYolk.com. Joe continues to act as well as produce his own Comedy Concerts for private and Non-Profits. (See comedySLAM™ page for more info.)
Autographs
Viper fan page
Joe's Famous Friends
Movie Titles
TV
Speaking
SIGN UP FOR THE MAILING LIST!

Get events, updates, news and more.